DecoNiki shoes "Ballet Flats" will be released in July-August 2018.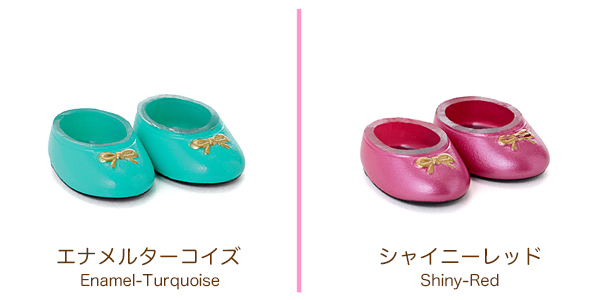 Ballet Flats (two colors)
JPY648 each
- Enamel-Turquoise
- Shiny-Red
For Odeco-chan, Nikki, Usaggie.
---
Schedule:
Released around July-August 2018.
The detailed schedule will be updated later when it is fixed.
How to sell:
Sold at PetWORKs Stores and our retailers. 
http://petworks.ocnk.net/