July 2, 2018. "Trekking Sneakers", "Pumps" will be on sale.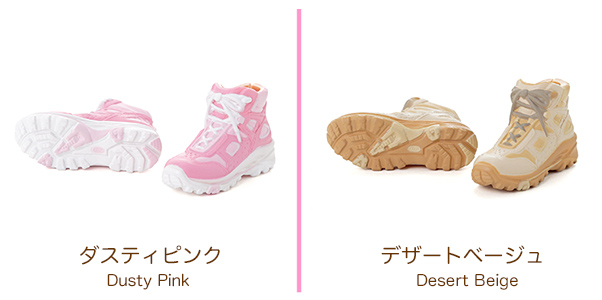 The new items will arrive at our store on July 2, 2018.
Trekking Sneakers (two colors)
JPY2,160 each
- Dusty Pink
- Desert Beige
For momoko and ruruko.
---

Pumps (three colors)
JPY1,728 each
- Enamel-Black
- Matte-Pink
- Matte Gray
For momoko. (Too small for ruruko.)
- These items are nude dolls. Shoes and outfits are not included.
- Size: 20cm tall.
- Doll is made of PVC, made in Japan.
- Mold: by Yurika Kawamoto

- You can buy only 1 package per 1 item, in one session.
- This item is "First Come First Served", sorry when the item is sold out.
---
<< Schedule >>
July 2, Monday. 2018 around 15:00 in JP standard time ( 06:00 in UTC) on sale.
Regarding time in your area, please refer to WORLD CLOCK.
http://www.timeanddate.com/worldclock/