"ruruko, Bird Cage, girl" will be released in December 2016.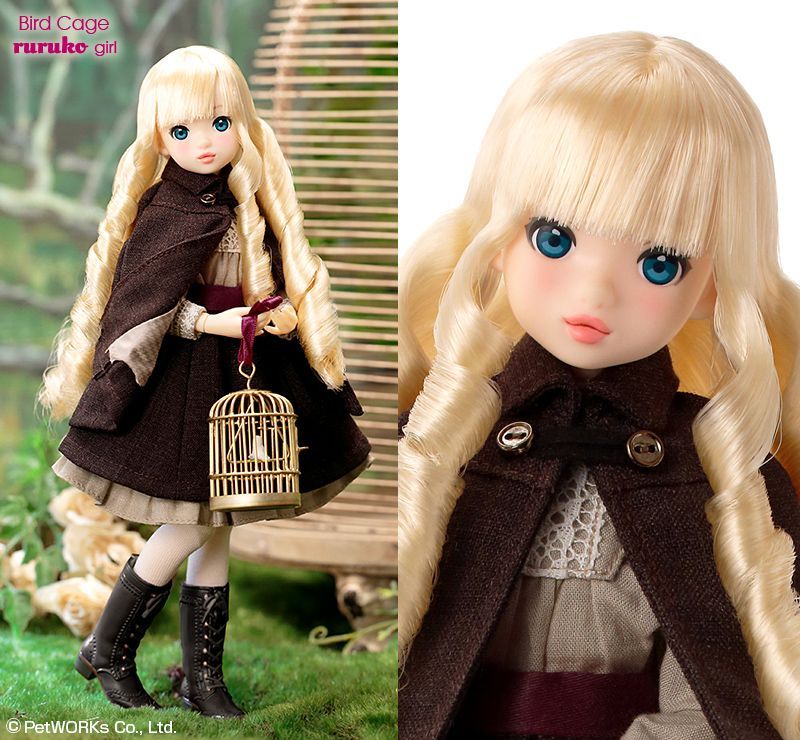 ruruko, Bird Cage, girl
JPY21,600
Beautiful twins captured in a large garden in the dream.
A elder sister ruruko.
Schedule:
Released in December 2016.
The detailed schedule will be updated later when it is fixed.
How to sell:
Sold at PetWORKs Stores and our retailers. 
http://petworks.ocnk.net/
Contents:
- ruruko (girl)
- Mantle
- Peasant Blouse
- Skirt, Back Ribbon
- Tights
- Mid-Calf Lace-Up Boots
- Bird Cage
Doll:
Hair: Pale-Blonde.
Eyes: Dark-Blue, Frown Brow
Lips: Smiling Line
Skin: Fair
- Size: 22cm tall.
- Doll is made of PVC and ABS resin
- Outfits are made of fabric and knit.
- Body: Pure Neemo Full Flection XS, PetWORKs version (Azone International)
- Mask Design: Yoko Tokinori
- Mold (Body, Head) : Keisuke Sawada (sawada-kobo)
- Outfits: Akane Suzuki
- The items in the photo(s) are pre-production samples, may vary from actual products.
The detailed information will be updated when it is ready.