March 29, 2017. Usaggie031 will arrive at our store.
Below items will arrive at our store.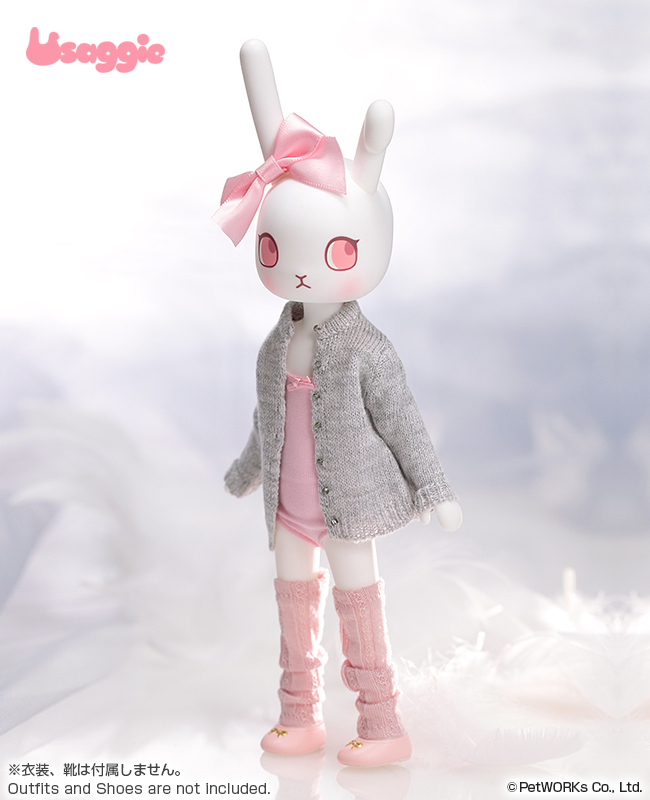 - Usaggie031
Price: JPY4,104
Body: White
Blush: Pink
Eyes: Pink. Anime-Eyes.
Eye Lines: -
Nose/Mouth: Pink
Contents:
- Usaggie
The size of Usaggie/Jossie body is same as Odeco-chan and Nikki, they can share outfits and shoes.
- Size: 20cm tall.
- Doll is made of PVC, made in Japan.
- Mold: by Yurika Kawamoto
Notice:
- This item is a nude doll, shoes and outfits are not included.
- The items in the photo(s) are pre-production samples, may vary from actual products.
---
<< Schedule >>
March 29, Wed. 2017 around 15:00 in JP standard time ( 06:00 in UTC) on sale.
Regarding time in your area, please refer to WORLD CLOCK.
http://www.timeanddate.com/worldclock/