Pre-Order: "Today's momoko 1702", produced on order. Apr. 7-11, 2017.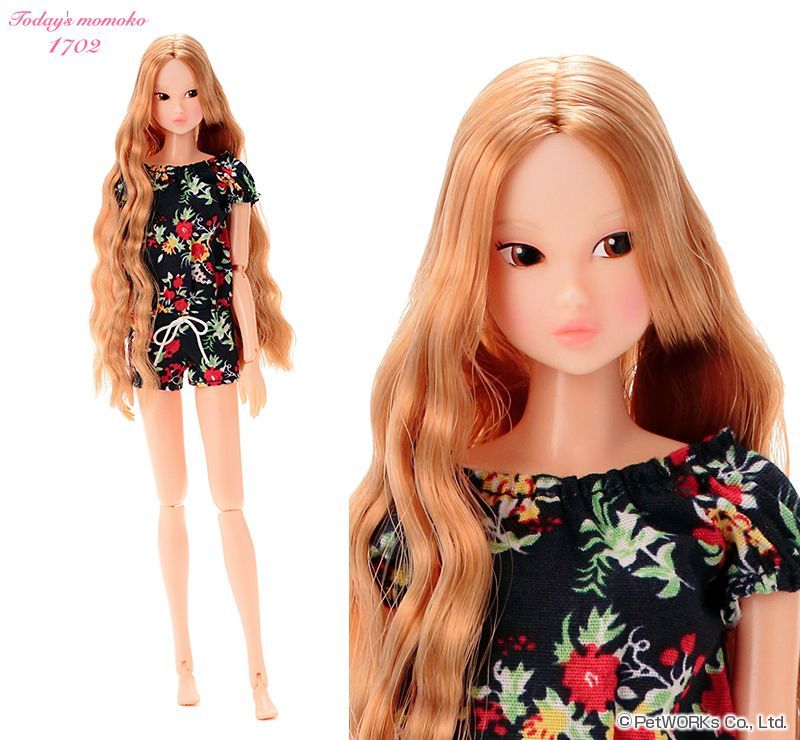 We are happy to announce that we will re-produce "Today's momoko 1702" as produced-on-order items.
Pre-Order:
Today's momoko 1702
Price: JPY16,740
Shipping fee is required under JPY30,000 orders.
This item is produced on order.
Schedule:
Pre-Order starts: April 7, Fri. 2017, around 15:00 in JP standard time ( 06:00 in UTC) .
Pre-Order ends: April 11, Tue. 2017, around 10:00 in JP standard time ( 01:00 in UTC).
Dispatch : July - September 2017.
#The delivery schedule may be postponed.
Regarding time in your area, please refer to WORLD CLOCK.
http://www.timeanddate.com/worldclock/
How to sell:
Sold exclusively at PetWORKs Stores
http://petworks.ocnk.net/
- Size: 27cm tall.
- Doll is made of PVC and ABS resin
- Outfits are made of fabric.
- Mold: Keisuke Sawada (sawada-kobo)
Notice:
- There is the LIMIT of the amount of the pre-order, we will close pre-order when the number of order reaches the certain number.
- You can NOT order other items together with this item.
- If other items are ordered together with this item, your order will be canceled and your payment for them will be refunded (the refund charge JPY100 is taken from the refunding amount) .
- This item can not be combined with other items.
- The design and the print of outfit may be different from the one in the photo.
- You can pre-order up to 10 packages in one session.
- Full payment is required at time on ordering by PayPal or credit card.
- This is a pre-order for the produced on order item, and it takes time to be delivered.
- Once you complete your payment, your order can not be canceled.
- There may be a case that we will ship this item one by one in different timings because of the production schedule, in such case the order of shipping will be depends on the order we receive orders. Early orders will be delivered earlier.
- The items in the photo(s) are pre-production samples, may vary from actual products.
- Actual colors may vary from the color on your screen due to monitor color restrictions.
- Products may slightly vary due to uniqueness of each hand-made item.