The winners of "momoko Photograph - The photo contest of momoko DOLL 2017. "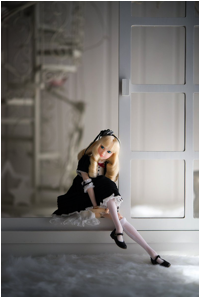 Thank you so much for everyone who participated in
momoko Photograph - The photo and outfit contest of momoko DOLL 2017.
Congratulations on the winners of "momoko Photograph 2017".
We will ask the winners to send us the high quality photo data
for printing and the outfit for taking pictures by Twitter DM in the near
future.
------
The Grand Prize (one person):
The photo will be on the cover of "momoko calendar 2018" and shown on other
media.
- A sample momoko (not for sale).
- "momoko calendar 2018"
いお「おはよう」
@nollanolla "Good Morning"
The Second Prize (10-20 persons will be selected):
The photo will be on "momoko calendar 2018".
- "momoko calendar 2018"
<a. Photo section>
kimitan様
りょうつ様
エム様
えんじゅ(槐) 様
MissMomoko様
pumiran_t様
Holly(チームじゅくじょ)様
tecco様
Natt Kul様
レイディ様
chika様
やちやち様
まな母様
bluesime様
(順不同)
<b. Outfit section>
Gen-Q様
ヒロチャ様
Calalka Ayu様
Chris Lee様
(順不同
---
- Comments -
Thank you for your entries for the "momoko Photograph 2017".
Not only momoko DOLL but there were also many PetWORKs dolls such as ruruko
and our company's dolls such as Monchhichi, so I was saying "this is cute,
that one too" perhaps as a doll fan rather than judging. I truly enjoyed
looking at the entry works.
This time, we selected works for the calendar so the result turned out to be
like this, but I feel like I was reminded that when you take photos of your
favorite doll with love, make original outfits that you think would look
best on the doll, such photos and outfits full of love are all wonderful.
We, Sekiguchi will make further efforts to keep on creating dolls that would
make all of you happy and encourage your doll life.
We look forward to our continuing relationship into the future.
Sekiguchi Kazue Yamasaki
---
Thank you very much for the many contest entries for the "momoko Photograph
2017".
Photos filled with love for the doll gathered during a month and a half of
the application period, I had enjoyed the process.
I also would like to thank you for the many outstanding works for the new
Outfit category.
Under the condition to select works that would appear in the calendar, many
works were let go even though they were wonderful, but I fully received the
passion of your entry works!
The Grand Prize photo "Good Morning" by Io had a luring charm with momoko's
blond hair, green eyes and a red ribbon in the monochrome scenery with
beautiful gradation of light. Also, the posing that makes her look natural
even to the tips of her hands and feet was another subject of evaluation.
The photos of all prize-winners have seasonal air, too. I'm sure that the
calendar will be completed with monthly delight to look forward to.
Also, the office of momoko Photograph will take photos of the Outfit
category prize-winning works.
We will do our best to take photos that would be great as everyone's entry
photos!
We hope to continue to make dolls that would stimulate your creative urge.
Thank you once again for enjoying the contest together.
PetWORKs Namie Manabe