"Usaggie 036" will be released in Sep. - Oct. 2018.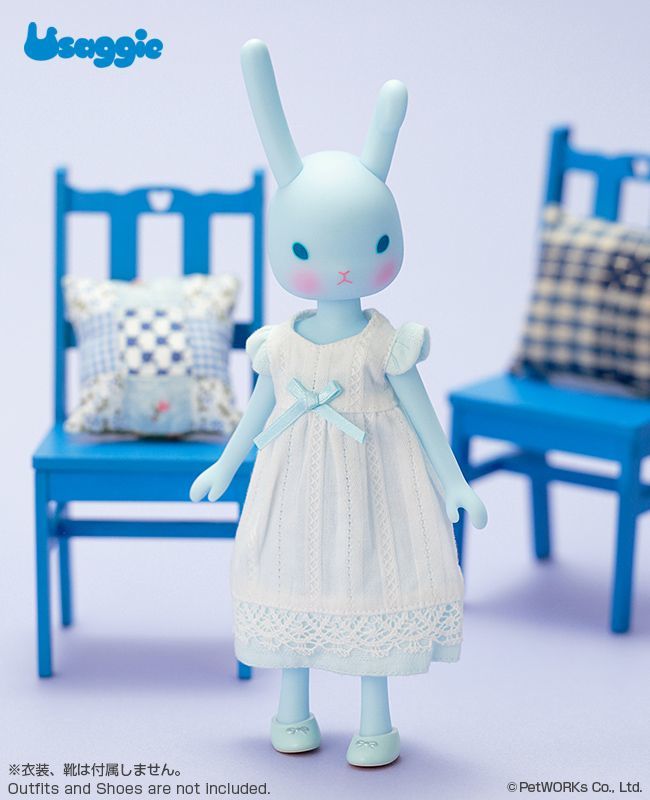 Usaggie 036
JPY4,104
Schedule:
Released around September - October 2018.
The detailed schedule will be updated later when it is fixed.
How to sell:
Sold at PetWORKs Stores and our retailers. 
http://petworks.ocnk.net/
Contents:
Doll
Doll:
Body: Pastel-Blue, Boy's Body.
Eyes: Cerulean-Blue. Almond-Eyes.
Eye Lines: Turquoise
Nose/Mouth: Pink
Blush: Pink
- Size: 20cm tall.
- Doll is made of PVC, made in Japan.
- Mold: by Yurika Kawamoto
The size of Hitszy/Usaggie/Jossie body is same as Odeco-chan and Nikki,
they can share outfits and shoes.
- This item is a nude doll, shoes and outfits are not included.
- The items in the photo(s) are pre-production samples, may vary from actual products.