November 12, 2018. "ruruko ae "Starry Element" Starry Girl" will be stocked.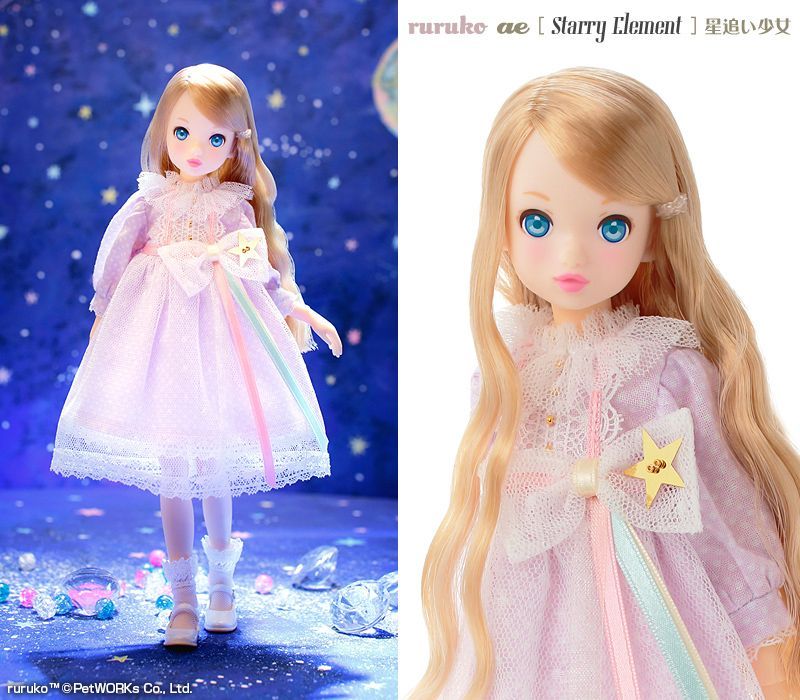 "ruruko ae "Starry Element" Starry Girl" will be arriving at our store.
ruruko ae "Starry Element" Starry Girl
JPY19440
Designed by "Ele (Starry Element)", a Doll Fashion Designer.
How to sell:
Sold exclusively at PetWORKs Stores. 
http://petworks.ocnk.net/
About this item.
This item was originally produced on order.
Regarding "produced on order" items,
we made a few packages for overseas customers of PetWORKs Store Global,
in surplus besides the amount we receive pre-order.
This is because it takes months until the item is ready from when we receive
orders and payment.
These packages are the ones.
The amount is only a few.
Sorry when it is sold out.
Contents
- ruruko
- Starry One-Piece Dress
- Socks
- Shorts (STOC)
- Mary Jane Flats
Doll Details
Eyes: Blue-Green (New Color)
Hair: Pale-Ash-Blonde
Skin: Fair
- The items in the photo(s) are pre-production samples, may vary from actual products.
Schedule:
November 12, Monday 2018. around 15:00 in JP standard time ( 06:00 in UTC) on sale.
Regarding time in your area, please refer to WORLD CLOCK.
http://www.timeanddate.com/worldclock/
- You can purchase only one package regarding this item at one session.
- These items are "First Come First Served", sorry when the items are sold out.
- Please do not re-sell to other person in purpose of making profit.
- The item(s) in the cart is/are not reserved until you complete your checkout,
and the item(s) in your cart can be sold out during your checkout session.