Pre-Order: "ruruko, OSORA FURISODE, 2nd session (Dispatch: March 2016)", Apr. 3-5, 2015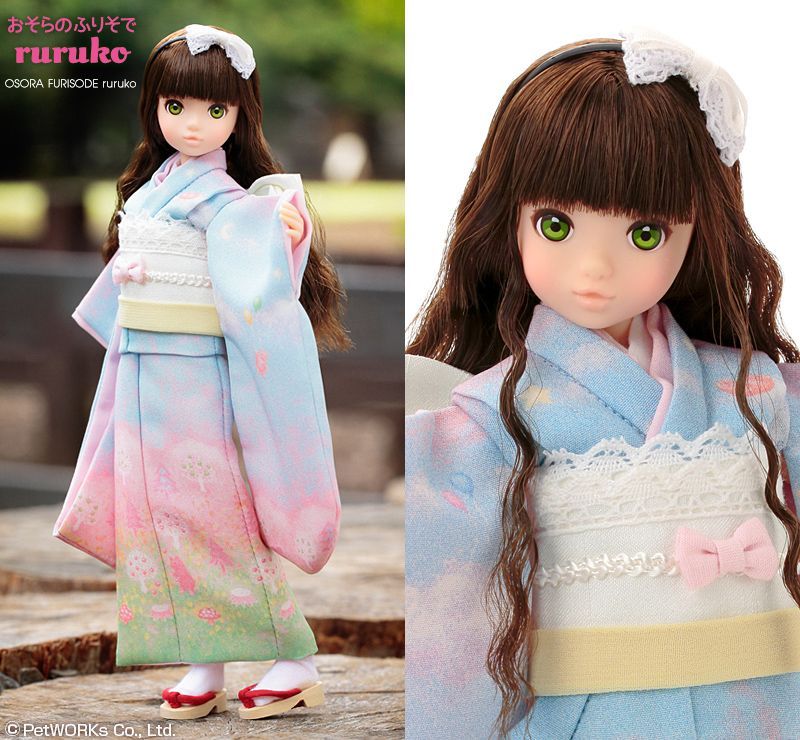 Since we received many inquiries about "CCS 15SP momoko kimono",
we decided to start taking pre-order for this doll, as "2nd Session",
and will re-produce this item ONLY WHEN the amount of pre-order
reaches the certain number.
Please NOTE in case we do not receive enough number of valid pre-orders,
we will NOT re-produce this doll then pre-orders will be canceled.
Notice about 2nd Session:
- Color/Paints of doll and outfits will be slightly different from the one of "1st Session" in sample
photo, due to the difference of the period/session of manufacture.
- Due to the manufacture process, it takes about 12 months to be delivered.
# We will try to make dolls of "2nd session" similar to the original one
as much as possible.
Notice about Pre-Order:
- In case we do not re-produce this item, your order will be canceled
and your payment will be FULLY REFUNDED by April 9.
- If we receive more than two unpaid orders from one customer we will cancel
orders except one order.
- Full payment is required at time on ordering by PayPal or credit card.
- You can NOT order other items together with this item.
- If other items are ordered together with this item, the other items will be
deleted from the order and the payment for them will be refunded.
- Once you complete your payment, your order can not be canceled except the cases
the re-producing this order is canceled by us.
- Shipping fee is REQUIRED for the orders under 30,000.
- After April 5, 2015 we will not able to accept cancellation requests.
- There may be a case that we will ship this item one by one in different timings
because of the production schedule, in such case the order of shipping will be
depends on the order we receive orders. Early orders will be delivered earlier.
- ruruko, OSORA FURISODE, 2nd Session.
Price: JPY22,680
http://petworks.ocnk.net/news-detail/156
#This item is produced on order.
Schedule:
Pre-Order Starts: April 3(Fri), around 15:00 in JP standard time, ( 06:00 in UTC).
Pre-Order Closes: April 6(Mon), around 10:00 in JP standard time, ( 01:00 in UTC).
Announcement if this doll is re-produced or not: Between April 6(Mon) - 9(Thu) by email to purchasers.
Refunding Payment (in case re-producing is canceled): By April 9(Thu).
Delivery: around March 2016.
#The delivery schedule may be postponed.
Regarding time in your area, please refer to WORLD CLOCK.
http://www.timeanddate.com/worldclock/