"CCS 18AN momoko Change" will be released in Feb-Mar 2019.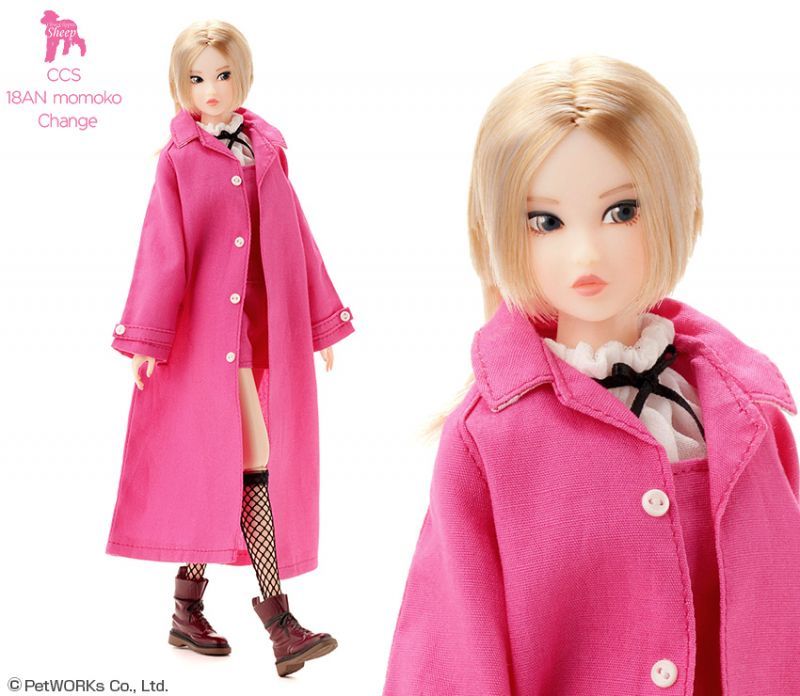 CCS 18AN momoko Change
JPY21,600
The doll is same as "18AN momoko".
The outfits are same as "18AN momoko PSpk".
Schedule:
Released in February-March 2019.
The detailed schedule will be updated later when it is fixed.
How to sell:
Sold exclusively at PetWORKs Stores. 
http://petworks.ocnk.net/
Contents:
PW-momoko, Balmacaan Coat, Chiffon Blouse, Jumpsuit,
Fishnet Socks, 10 Hole Boots (STOC).
Doll:
Face: Honey Face
Skin: Fair
Eyes: Hazel x Blue-Gray, Side-Glanced, Lower Eyelashes.
Eye Make-up: Blue-Gray Eye-Shadow.
Lip: Coral-Beige.
Nail: Fuchsia-Pink
Hair: Silver and Deep-Honey-Blonde Mix, Shaggy, Short-Bob.
- Size: 27cm tall.
- Doll is made of PVC and ABS resin
- Outfits are made of fabric.
- The items in the photo(s) are pre-production samples, may vary from actual products.
The detailed information will be updated when it is ready.