February 5, 2019. "Fresh ruruko 1902 " will be on sale.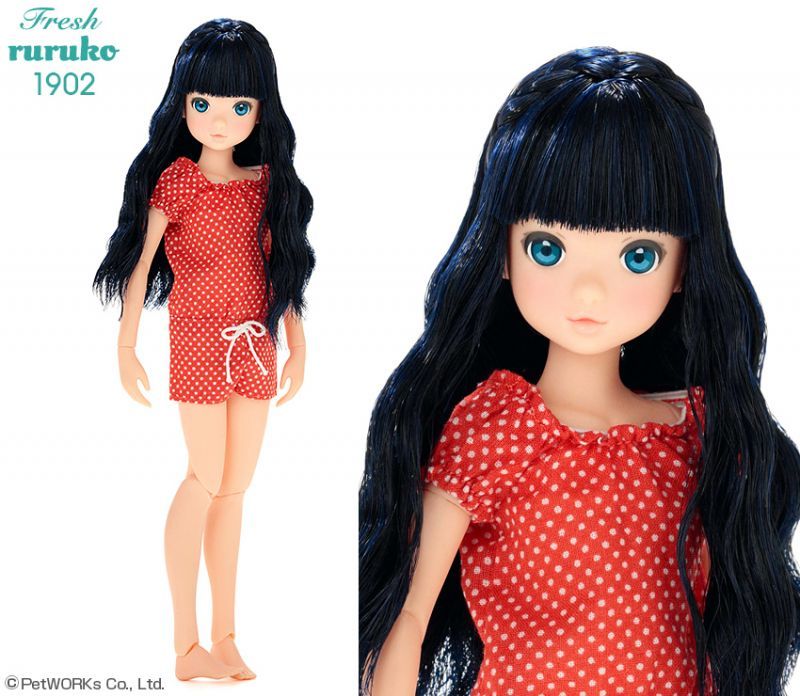 "Fresh ruruko 1902" will be arriving at our store.
Fresh ruruko 1902
JPY15,120
How to sell:
Sold exclusively at PetWORKs Stores. 
http://petworks.ocnk.net/
Contents:
- ruruko
- All-in-One Outfit
Doll:
Hair: Navy x Real Black
Eyes: Dark-Blue
Lips: Smiling Line
Skin: Natural
- Size: 22cm tall.
- Doll is made of PVC and ABS resin
- Outfits are made by Cloth and Knit.
- Outfits are made of fabric.
- Body: Pure Neemo Full Flection XS, PetWORKs version (Azone International)
- Mask Design: Yoko Tokinori
- Mold (Body, Head) : Keisuke Sawada (sawada-kobo)
- Outfits: Taeko Sekiguchi
- The items in the photo(s) are pre-production samples, may vary from actual products.
Schedule:
February 5, Tuesday 2019. around 15:00 in JP standard time ( 06:00 in UTC) on sale.
Regarding time in your area, please refer to WORLD CLOCK.
http://www.timeanddate.com/worldclock/
- You can purchase only one package regarding this item at one session.
- These items are "First Come First Served", sorry when the items are sold out.
- Please do not re-sell to other person in purpose of making profit.
- The item(s) in the cart is/are not reserved until you complete your checkout,
and the item(s) in your cart can be sold out during your checkout session.