February 26, 2019. "Today's momoko 1902" will be on sale.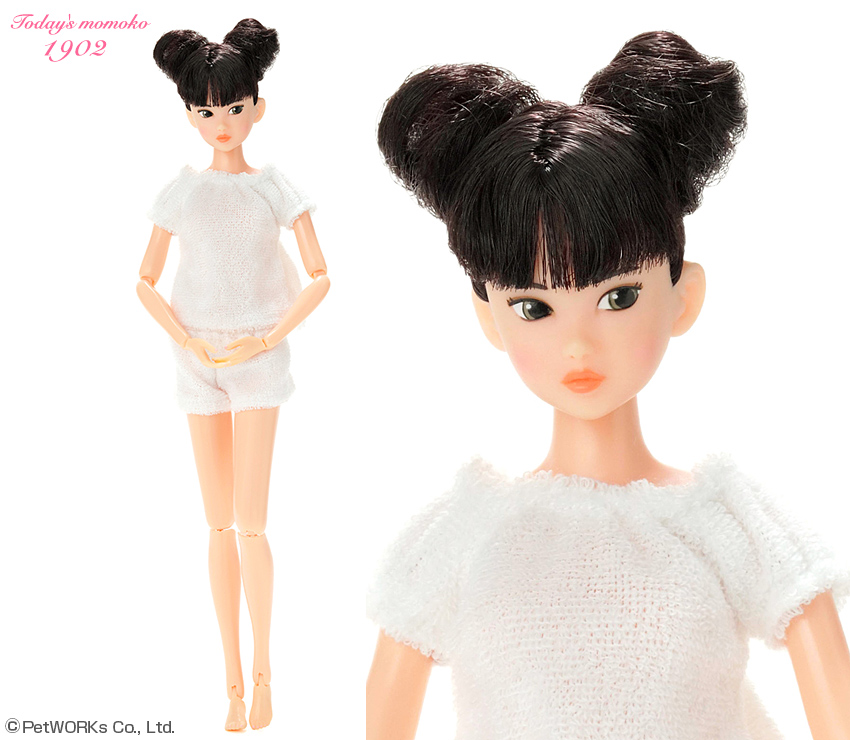 "Today's momoko 1902" will be arriving at our store.
Today's momoko 1902
JPY16,740
"Today's momoko" is the casual line of momoko, produced in a small quantity.
"Today's momoko 1902" was designed to represent the figure of "CCS-momoko 12SS Home, Shadow on the Lake".
How to sell:
Sold exclusively at PetWORKs Stores. 
http://petworks.ocnk.net/
Contents:
PW-momoko, "Shorts Lounge Set" or "All-in-One Outfit".
(The design and the print of outfit will be different from the one in the photo)
Doll:
Face: Honey Face
Skin: Natural
Eyes: Khaki, Left-Glanced, Two Upper Eyelashes.
Eye Make-up: Brown Eye-Shadow.
Lip: Natural-Orange
Nail: Clear-Pink
Hair: Soft-Black, Two Buns, with Bangs.
- Size: 27cm tall.
- Doll is made of PVC and ABS resin
- Outfits are made of fabric.
- The items in the photo(s) are pre-production samples, may vary from actual products.
Schedule:
February 26, Tuesday 2019. around 15:00 in JP standard time ( 06:00 in UTC) on sale.
Regarding time in your area, please refer to WORLD CLOCK.
http://www.timeanddate.com/worldclock/
- You can purchase only one package regarding this item at one session.
- These items are "First Come First Served", sorry when the items are sold out.
- Please do not re-sell to other person in purpose of making profit.
- The item(s) in the cart is/are not reserved until you complete your checkout,
and the item(s) in your cart can be sold out during your checkout session.