"CCS 19SS momoko" will be released in June-July 2019.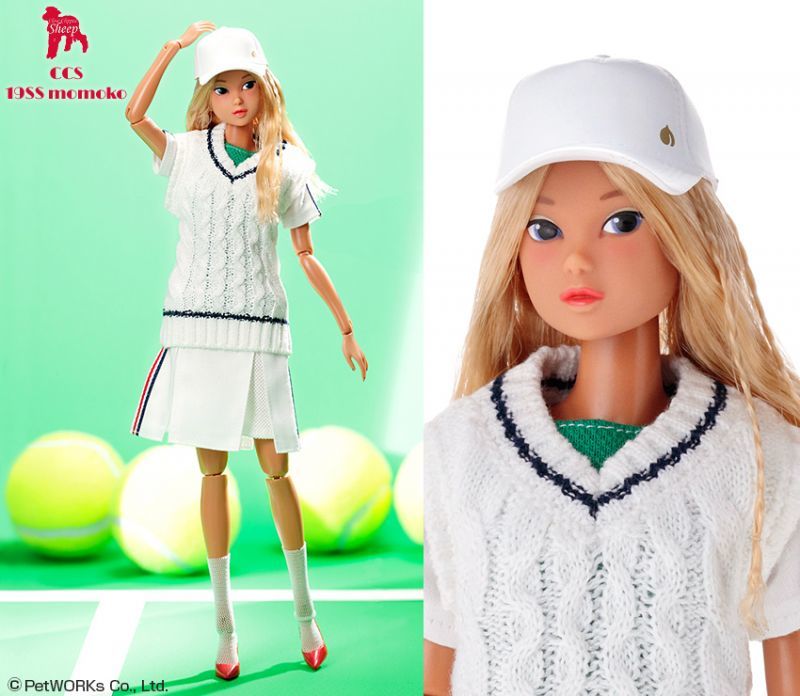 CCS 19SS momoko
JPY23,760
Schedule:
Released in June-July 2019.
The detailed schedule will be updated later when it is fixed.
How to sell:
Sold at PetWORKs Stores and our retailers. 
http://petworks.ocnk.net/
Contents:
PW-momoko, Tilden Vest, Tennis Dress, Frill Shorts,
Mesh-Socks (STOC), Cap (STOC), High Heels (STOC)
Doll:
Face: Honey Face
Skin: Tanned
Eyes: Indigo-Blue, Side-Glanced, Two Eyelashes.
Eye Make-up: Champagne-Gold Eye-Shadow.
Lip: Orange, Smiling.
Nail: Indigo-Blue
Hair: Pale-Ash-Blonde, Center-Parted, with Braids.
- Size: 27cm tall.
- Doll is made of PVC and ABS resin
- Outfit: Made of Fabric and Knit
- You have to once remove the doll head in order to put on/off this top.
- The items in the photo(s) are pre-production samples, may vary from actual products.
The detailed information will be updated when it is ready.