"mini-Usaggie, Melancholy" will be released in Jul-Aug 2021.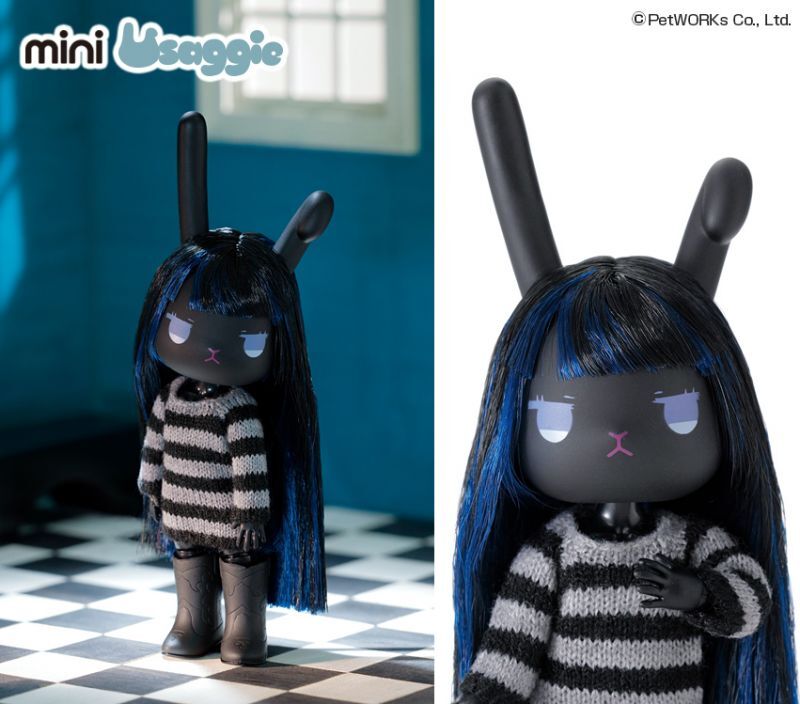 mini-Usaggie "Melancholy"
JP10,000
Usaggie is a rabbit-like doll.
This doll is designed to look like "CCS-momoko 13NY Home, Melancholy".
Schedule:
July-August 2021.
The detailed schedule will be updated later when it is fixed.
How to sell:
Sold at PetWORKs Stores and our retailers. 
http://petworks.ocnk.net/
This item will be sold at "PetWORKs Store Global" after its re-open.
The schedule of opening "PetWORKs Store Global" depends on the situation of the coronavirus pandemic and the international postal service.
https://petworks.ocnk.net/news-detail/602
Contents:
- mini-Usaggie (doll) with rooted hair.
- Long Knit
- DecoNiki Western Boots
- Hand Parts (2 Sets: Fists, Holding Hands)
- Head Adapters (2: Big, Small), a Washer.
Doll:
Body: Obitsu 11cm body, Black.
Eyes: Blue, Kiriri-Eyes.
Hair: Real-Black and Dark-Blue Mix, Long Straight, Rooted.
- Size: 16cm tall.
- Doll is made of PVC and ABS, made in Japan.
- Mold: by Yurika Kawamoto
- Made in Japan (Clothes are made in China).
- Clothes: Aya Kasama
- The items in the photo(s) are pre-production samples, may vary from actual products.