Pre-Order Oct 29- Nov 4: "Today's momoko 2110 2nd" (Dispatch: Feb-Mar 2022).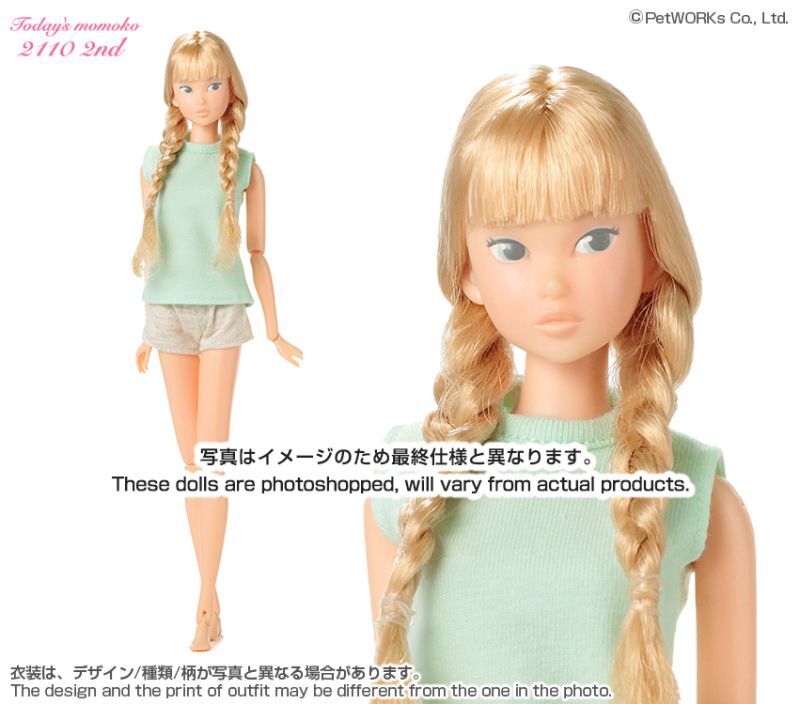 Since we received many inquiries about "Today's momoko 2110", sold out soon after its release, we decided to re-produce this item as "made-to-order item" and start taking pre-order.
Today's momoko 2110 2nd. JPY15,500
- Due to the manufacture process, it takes several months to be delivered.
Schedule:
Pre-Order starts: October 29, Fri. 2021. around 15:00 in JP standard time.
Pre-Order ends: November 4, Thu.
Dispatch : February - March 2022.
#The delivery schedule may be postponed.
#We will open only for taking pre-orders for this item.
Orders for items in stock will not be available.
- This item can not be shipped together with other items.
- The items in the photo(s) are pre-production samples, may vary from actual products.
- The design and the print of outfit will be different from the one in the photo.
Regarding time in your area, please refer to WORLD CLOCK.
http://www.timeanddate.com/worldclock/