"CCS 22NY momoko 2nd" will be released in Nov-Dec 2022 (about one year later).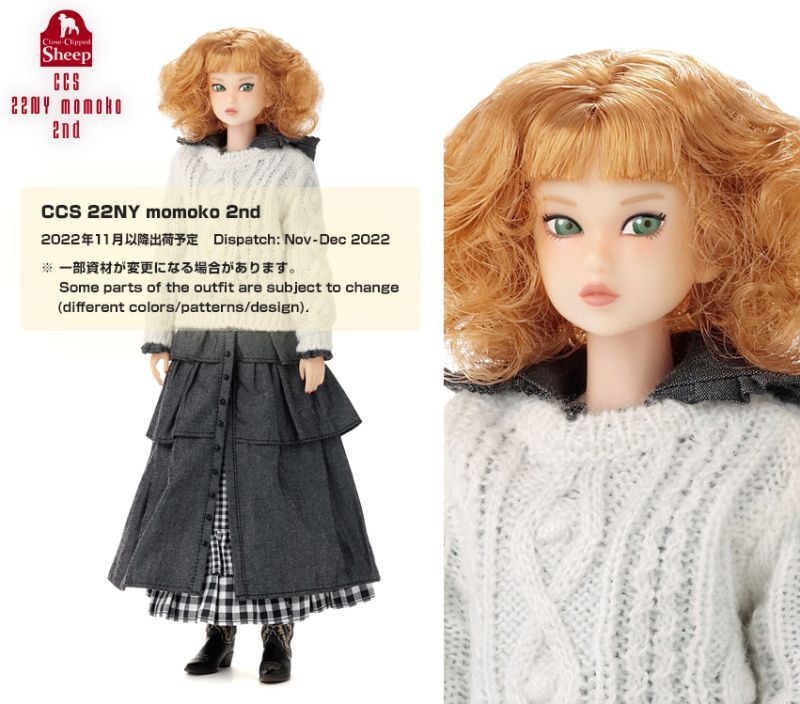 We decided to produce "CCS 22NY momoko 2nd" as the reproduction of
"CCS 22NY momoko"
, since we received much more orders for this item than the production amount from our retailers.
- CCS 22NY momoko 2nd
JPY21,000
- Due to the manufacture process, it takes about an year to be released.
Schedule:
Released around November - December 2022
The detailed schedule will be updated later when it is fixed.
The release schedule may be postponed due to the pandemic.
How to sell:
Sold at PetWORKs Stores and our retailers. 
http://petworks.ocnk.net/
PetWORKs stores will NOT take pre-orders, we will sell them after the production.
- The item in the photo is pre-production sample, may vary from actual products.
- The color, patterns, prints and material of clothes and some parts may be different from "CCS 22NY momoko".
- Although the doll will be produced in the same design with "CCS 22NY momoko", details will vary lot-to-lot depending on the timing of production.