"CCSgirl 22SS ruruko" will be released in Apr-May 2022.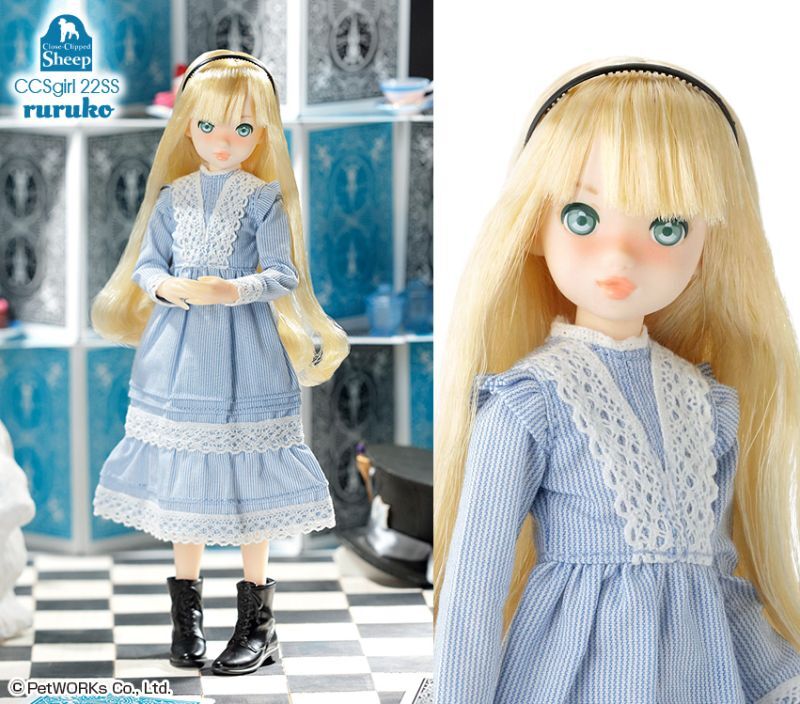 CCSgirl 22SS ruruko
JPY18,000
This is the first ruruko with "Pure Neemo Full Flection XS, Girl". (NOT "PetWORKs version").
Schedule:
April - May 2022
The detailed schedule will be updated later when it is fixed.
The release schedule may be postponed.
How to sell:
Sold at PetWORKs Stores and our retailers.
http://petworks.ocnk.net/
Contents:
- ruruko (doll) with "Relaxed Hands"
- Classical Tea Dress
- Bloomers
- Alice Band (STOC)
- Half Boots (STOC)
- Hand Parts (Hands with Fingers Spread)
Doll:
Hair: Blonde and Platinum-White Mix
Eyes: Jade (New Color)
Skin: Fair, Blush on nose.
- Mask Design: Yoko Tokinori
- Body: Pure Neemo Full Flection XS, Girl (Azone International)
- Mold : Keisuke Sawada (sawada-kobo)
- Clothes: Akane Suzuki
- Size: 22cm tall.
- Doll is made of PVC and ABS resin
- Clothes are made of fabric.
- Made in Japan (Doll Body and Clothes: China)
- The items in the photo(s) are pre-production samples, may vary from actual products.