Dress: "Tulle Mini Dress, Mint" will be released in Nov-Dec 2022.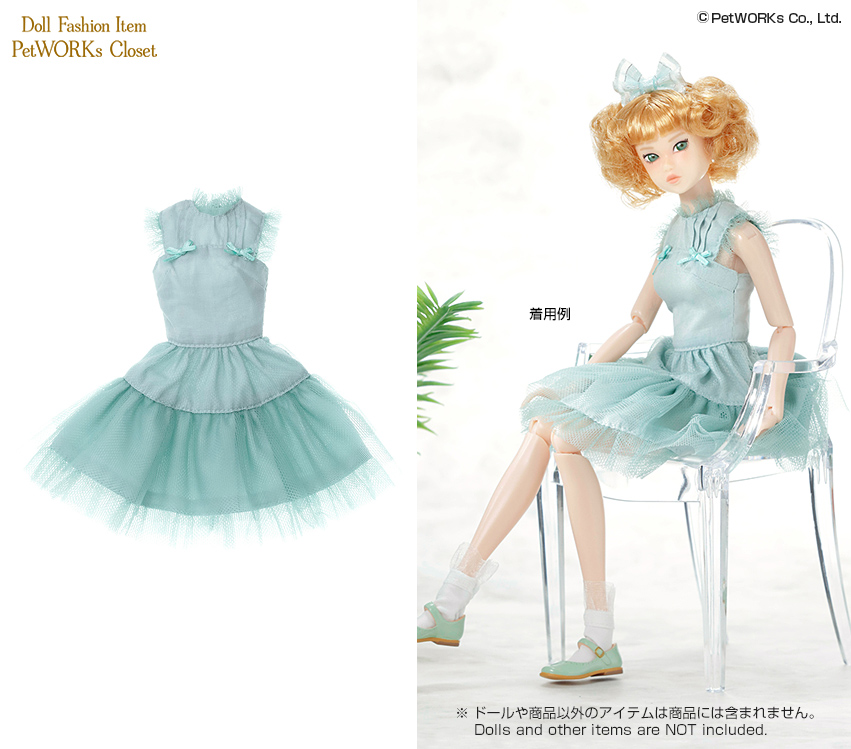 Dress "Tulle Mini Dress, Mint" for momoko JPY4,000
Schedule:
Released around November - December 2022.
The detailed schedule will be updated later when it is fixed.
How to sell:
Sold exclusively at PetWORKs Stores.
http://petworks.ocnk.net/
1/6 size miniature.
Suitable for momoko.
Made in Vietnam.
- Clothes: Taeko Sekiguchi
- Dolls and other items are NOT included with this item.
- The items in the photo(s) are pre-production samples, may vary from actual products.