BUY ONE DOLL, GET ONE "Bunny Headband"! from January 16, 2023.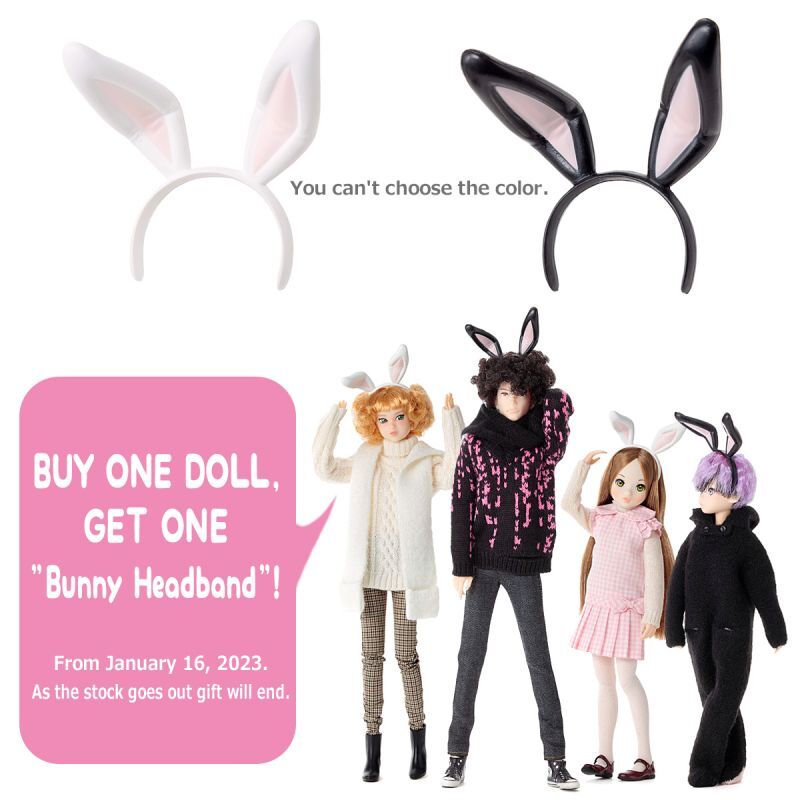 2023 is "Year of the Rabbit" in Japanese Zodiac.
Special offer for doll purchasers!

You can get one "Bunny Headband (AZONE INTERNATIONAL)" per one purchase of any PetWORKs dolls at "PetWORKs Store Global".
You can not choose the color (black or white).
As the stock goes out gift will end.

- 1/6 size miniature
- Suitable for ruruko. Almost suitable for momoko and 1/6BMA (rather big).
- Not suitable for Usaggie series nor "Odeco-chan and Nikki".
- No exchanges, no returns for this item.