"Dress: Men's Boilersuit, 23 ETO white" will be released Feb-May 2023.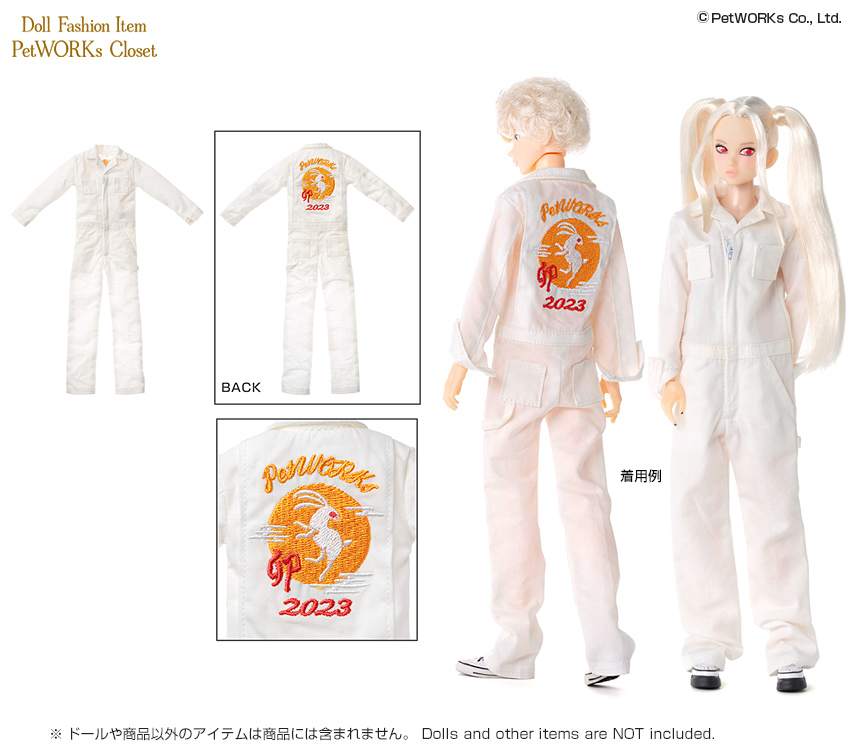 Dress "Men's Boilersuit, 23 ETO white" JPY3,500
Suitable for 1/6 BMA (Boy Dolls).
Almost suitable for momoko (rather big).
Contents:
- Boilersuit x1 (with Embroidery of a rabbit)
1/6 size miniature.
Made in Vietnam.
- Clothes: Taeko Sekiguchi
- Made in China
Schedule:
Released around February - May 2023.
The detailed schedule will be updated later when fixed.
How to sell:
Sold at PetWORKs Stores and our retailers.
http://petworks.ocnk.net/
- Dolls and other items are NOT included with this item.
- The items in the photo(s) are pre-production samples, may vary from actual products.
- Actual colors may vary from the color on your screen due to monitor color restrictions.
- Color transfer from clothes may cause stains on dolls and other clothing.
- Please open all boxes immediately after delivery and check for contents and damage.
- Unexpected accidents may occur - please treat the product with care.
- Not recommended for small children and infants.
- For adult collectors ages 15 and up.