"PetWORKs Boys" a new name for PetWORKs boy dolls !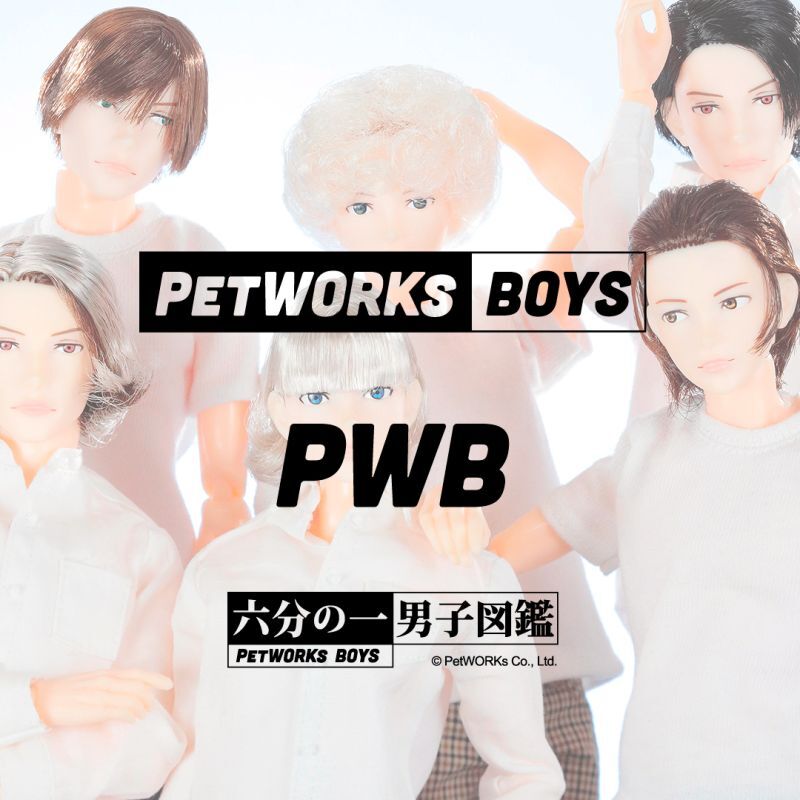 The English name of our boy dolls "六分の一男子図鑑" will be changed to "PetWORKs Boys" (aka PWB) for all products released after July 2023.

NEW: PetWORKs Boys
OLD: One-sixth scale Boys & Male Album

The Japanese name will remain the same: "六分の一男子図鑑".

SNS hashtags.
#六分の一男子図鑑
#petworksboys

We will continue to bring you wonderful dolls as "PetWORKs Boys".