"Middle Twin-Tail" wigs for Odeco/Odetto-chan will be released in June 2022.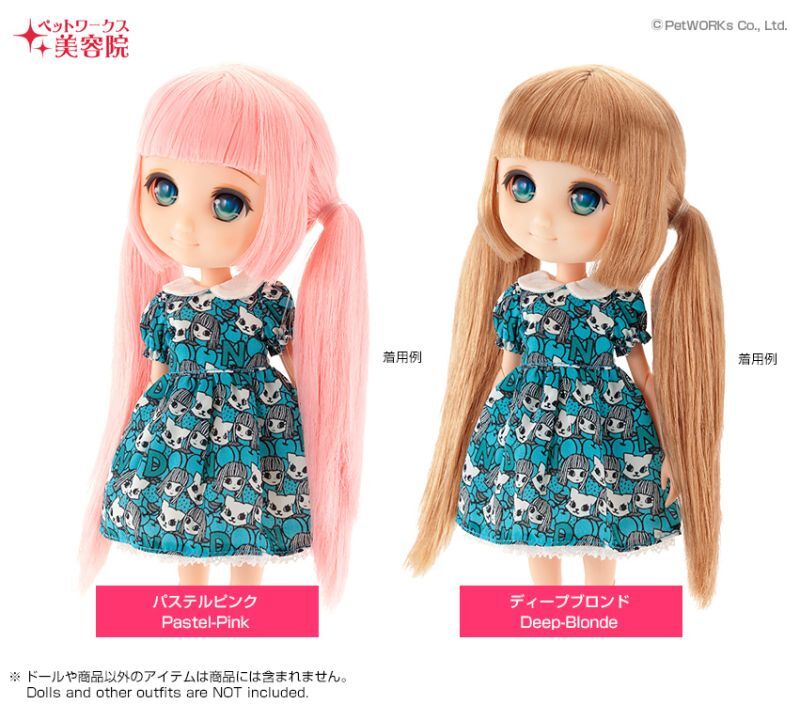 - 7-8 inch Doll Wig, Middle Twin-Tail (Pastel-Pink, Deep-Blonde)
Price: JPY3,500 each
Suitable for 7-8 inch head dolls, including Odeco-chan and Odetto-chan.
- Circumference: 20cm (7-8 inch)
- Material: PVC etc.
- Made in Japan.
<< Schedule >>
Released around June 2022.
The detailed schedule will be updated later when it is fixed.
How to sell:
Sold at PetWORKs Stores and our retailers. 
http://petworks.ocnk.net/
Contents:
- Wig
- Dolls, clothes and shoes are not included.